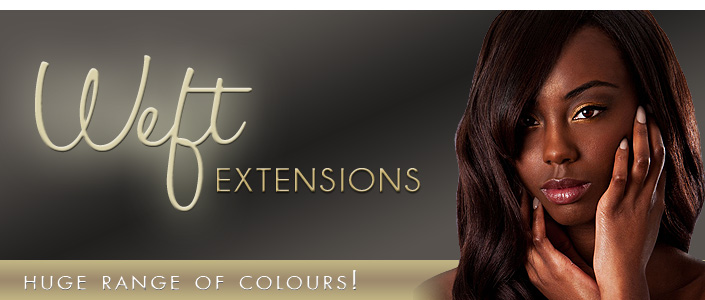 weft extensions
At Tulips we pick quality virgin Indian Remy hair for your weft, which is extremely important. There are two types of wefts: machine-tied and hand-tied
Machine-tied wefts
Machine-tied wefts are simple to use and widely available. Although often found on lower graded hair as it is cheaper and manufactured in bulk, it is not always the case that such wefts are low graded hair. Indian Remy hair made through machine-tied processes are of higher quality and is much softer, quite flexible and lasts a long time without shedding. These wefts are easier to put in. Here at Tulips we simply start on one end, sew in the weft, and then cut it at the end of the track. Such wefts work well while using clip-on wefts or when bonding the hair to the scalp.
Hand-tied wefts
Hand-tied wefts are generally thinner and quite flexible compared to machine-tied wefts. These extensions can be laced closer to the head, giving an extraordinarily natural look to your hair.
As the hair grows the flexibility of hand-tied wefts helps to keep the weft from sticking out from the undergrowth. Typical hand-tied wefts are commonly available in 24 inches wide. While sewing in, it can be folded over to best fit the hair track.
Such wefts are flexible so it will not stick out or cause lumpy areas around the crown. High quality hand-tied wefts last longer and do not shed.
Bonding
Bonding is an easy and fast process to add volume and length. Using a machine or hand-tied weft, the hair usually get parted, the weft is glued to the horizontal part, made in the hair. The glue should reach to the scalp to ensure good bond. At Tulips, we professionally apply the same to ensure the style lasts longer. We also use different bonding methods when the hair slicks down, the glue that is used is not strong, hence it does not pull the same. But this is usually a very short-term method of styling. We recommend always, to use Indian Remy hair, which is the best to use for any hair extensions.
Call on 11sight.com