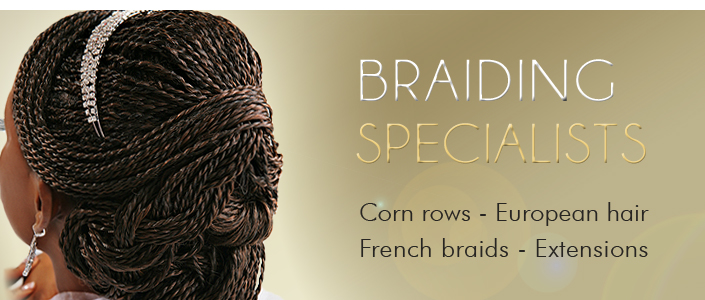 braiding and corn rows
Braids are for every community. In today's emerging world of fashion, braids are not only the signature of African Americans, but also are for everyone Australian, European, Asian, Latino etc. Braiding saves enormous time for professionals and students and adds value in several ways:
Braids nourish the natural beauty of every woman and man
Braids makes one's hair grow faster and healthier
Above all, you look smart and confident with Tulips specialised braids.
Visit Tulips Africana to experience our master hands of creation, and you will be glad when you are admired for your style.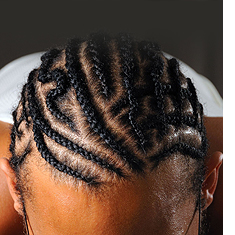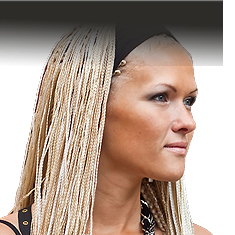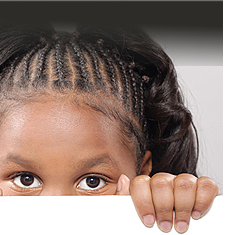 Braid Hair Extensions
One can use Synthetic Fibre Hair as well Human hair. But Braiding with synthetic fibre hair are much more popular so far cost is concern also one can mix and match with any choice of colour viz. Black and White, Black and Gold, Brown and Gold, Black and Pink many more.
Hair braiding extensions either spreads all over the head, or leaves a little bit of hair out in front to present a best natural looking hair line for a seamless transition. The braid extensions may sound simple, but it requires expertise, skill and experience to make the style a natural one. With good hairdressing, weaves are hard to make out.
At Tulips we create the look that makes it practically impossible to tell right away that it is all natural or not. Weaving extensions, for extra length, volume and change of style, it is most important to use good quality natural looking hair.
Call on 11sight.com