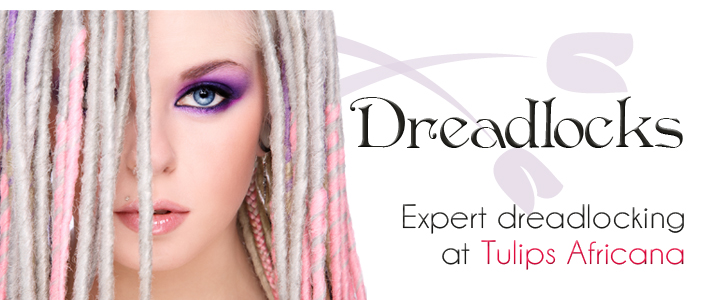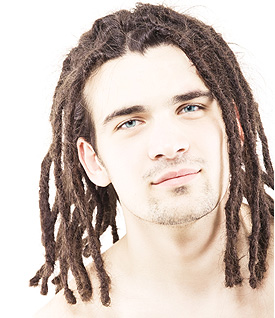 In our modern world Dreadlocks have regenerated a new popularity all over the world. They were the styles of royalty and holiness throughout history, it predates the Jamaican / Rasta-farian culture which they are most often associated with today by thousands of years.
The dreads were often worn by Kings, Pharaohs, prophets, holy men, gurus, and philosophers since the ancient days. They are part of every civilization, religion and culture.
how are dreadlocks made?
Dreadlocks are formed by evenly sectioning and styling the loose hair into braids, coils, twists, or using a procedure called dread perming. Dread perming is a special method of infusing through special chemical treatment. The hair is exposed to treatment that renders the hair frizzy. The frizzy hair is bound together and treated again to form the dreadlocks, specifically used for straight hair.
Backcombing, twist-and-rip, and twist-and-pin are a few popular methods of achieving dreadlocks.
The palm-rolling technique, which involves re-twisting the roots of highly textured hair, is considered the foundation technique for lock maintenance.
One can also utilise tool techniques such as interlocking, involving a crochet hook (type of needle with a hook at one end used to draw thread through knotted loops), to draw the dreadlock through its un-matted root repeatedly in varying directions in order to manually and instantly weave the hairs at the base. The crochet hook is also used to create dreads in straight hair by drawing loose hairs into the body of section of hairs that have been teased together and maintaining loosened hairs from the resulting dreadlock the same way.
'Sisterlocks' as well as 'Brotherlocks' are a particular patented genus of dreadlocks that are created in Afro-textured hair that are installed in needle-thin twists to create very fine locks.
'Sisterlocks' or 'Brotherlocks' are maintained exclusively by tightening the roots, or 'new growth' with the latch-hook tool as the tension created by excessive twisting which encourages locks to thin and potentially break off.
maintaining your dreadlocks
Here at Tulips Africana in Blacktown Sydney we recommend that once installed, the dreads are groomed every few weeks, typically once a month using some special chemicals. Once the hair is styled into a defined pattern, the locking process occurs as the hairs begin to knot.
Regardless of hair type or texture and method used, dreadlocks require time before they are fully matured. The locking process is continuous as the hairs within the dreadlocks continue to form tighter and tighter knots and the un-matted hairs at the base of each lock continuously begin to follow the pattern of the more mature sections of the lock.
frequently asked questions
Can I wash my hair with dreadlocks?
The answer is yes, it is washable. Here at Tulips Africana in Sydney we suggest that it's a really good idea to wash your hair at least twice a week when you have dreadlocks as clean hair locks up faster than dirty hair.
Can I sleep with dreadlocks?
The answer again is yes, one can sleep with dreadlocks like a normal person.
How long does my hair should be to make dreadlocks?
Here at Tulips Africana suggest that the hair should be minimum of 5-8 inches to create dreadlocks.
When I don't want dreadlocks anymore should I have to shave my head?
Not at all, Tulips Africana in Sydney suggest that you do not have to shave your head, you can simply cut all of the dreadlocks to about 3 or 4 inches off your head, then soak the remaining dreaded hair in strong conditioner (VO5 or Pantene Pro V etc.) for about 3 hours. Then gently comb the knots out little by little, start at the tip of the dread and work your way to your scalp.
Call on 11sight.com